Pam Pelletier

REALTOR

in Forest, VA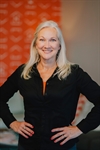 Expertise Types
Residential
Pamela is a licensed realtor with demonstrated experience in finding suitable housing for clients through her own LLC business. She has enjoyed living in central Virginia for 15 years. Graduating magna cum laude from LU with a Bachelor's degree in education and completing her real estate training from Moseley Real Estate School, the #1 classroom real estate school in Virginia, she is confident in her skills to help you in your housing endeavors. As you work with her, you will find she is both honest and tenacious. She will negotiate FOR YOU. Outside of real estate, she enjoys many hobbies. She and her husband of 30 years enjoy cycling on the Blackwater Creek Trail, hiking up Sharp Top Mountain, visiting the ocean with their four children, holding their new granddaughter and being involved in church activities. She also likes birdwatching, gardening and mentoring young women from high need family backgrounds.
As you select someone to either help you find a home or market your home, be sure to use Pam Pelletier of NextHome TwoFourFive. We use client-centric marketing, innovative technology, and a modern style to serve you. NextHome is the fastest growing franchise in the real estate business for these reasons. With over 13 agents in our office, the camaraderie and experience we share will be quite helpful in Pam's desire to help you fulfill your real estate goals.
June 30, 2021 "When my realtor had personal matters to handle Pam filled in while she was out. Pam was amazing! She was patient and so helpful. She answered all our questions and was a joy to work with. I would definitely recommend her to be anyone's realtor who is the market. She is amazing"
Jun 24, 2021 "I was really impressed with Pam's persistence in finding the exact property we needed and her knowledge of the market. Pam should certainly be the first call in Real Estate."
Pamela looks forward to being your agent and working hard to help meet your housing needs. Your property will become her priority. Commitment, honesty and professionalism are the cornerstone of her business. Now, that's a sweet deal!