Pam Pelletier

REALTOR

in Forest, VA
Associate Information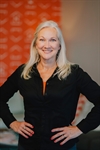 Expertise Types
Residential
Pamela is a licensed realtor with NextHome TwoFourFive and has enjoyed helping her clients find the perfect home. She treats every transaction as if it were her own and is excited to see her clients love the buying and selling experience as she does. She and her husband have enjoyed living in central Virginia for 16 years. Graduating magna cum laude from Liberty University with a Bachelor's degree in education and completing her real estate training from Moseley Real Estate School, the #1 classroom real estate school in Virginia, she is confident in her skills to help you in your housing endeavors. As you work with her, you will find she is both honest and tenacious. She will negotiate FOR you in every step of your buying or selling journey.
Outside of real estate, Pam enjoys many hobbies. She and her husband of 31 years like cycling on the Blackwater Creek Trail, hiking Sharp Top Mountain, visiting the ocean, being with their granddaughter, staying involved in church activities, and spending time with her husband's students from the LU medical school. They have been blessed with four children. Their oldest son graduated from LU and is a software engineer with Amazon Web Services in northern Virginia. Their second son also graduated from LU and is a high school biology teacher in a local school district. Their only daughter is an excellent Realtor. Their youngest son is an LU student; he's studying computer science. When Pam is not with clients, she also enjoys birdwatching, browsing homes for sale, and investing in others to bring them into a closer relationship with Christ through Bible study or children's camps. In fact, with each closing, she commits to sending a child to a summer camp. You can indirectly send a child to camp just by using her as your Realtor!
As you seek to either market your home or buy a home, be sure to use Pam Pelletier of NextHome TwoFourFive. She has a list of local and reliable lenders, settlement and title companies, inspectors, and other contractors you may need throughout your homebuying and selling process. She sincerely looks forward to being your agent and working hard to help you. Your property will become her priority. Commitment, honesty, confidentiality, and professionalism are the cornerstone of her business; you will be pleased to use her and NextHome in your transaction.
June 30, 2021 "When my realtor had personal matters to handle Pam filled in while she was out. Pam was amazing! She was patient and so helpful. She answered all our questions and was a joy to work with. I would definitely recommend her to be anyone's realtor who is the market. She is amazing"
Jun 24, 2021 "I was really impressed with Pam's persistence in finding the exact property we needed and her knowledge of the market. Pam should certainly be the first call in Real Estate."
Pam and Cassie kept in contact and were readily available to look at properties and to answer any questions I had. They were good advisors with the market being what it is. They seemed knowledgeable and were pleasant to work with.